Some Personal Information about Shawn Buryska ABR, CRS, GRI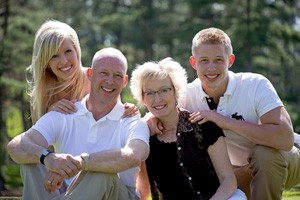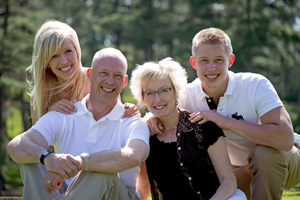 I was born in 1963 in Owatonna, Minnesota, a town about 45 minutes west of Rochester. My family moved to Rochester in 1967 and I have been a resident ever since. I graduated from John Marshall High School in 1982 and went to Rochester Community College for a few years working toward a mechanical engineering degree.
While I was going to school I worked part time at the local health club and started selling memberships. That's when I realized I loved sales and became extremely intrigued with real estate sales and the challenge it offered. I started my chosen profession of selling real estate in 1986 and have never looked back!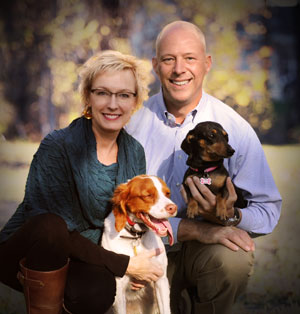 I've been married to my wife Shelly since 1992 and have two wonderful kids. Shayla was born in September of 1994 and Seth was born on Valentines Day in 1997.
My hobbies and interests outside of work include pheasant hunting, fishing, skiing, snow boarding, snowmobiling, carpentry/remodeling and just plain putzing around the house. My wife and I love to go out to eat on the weekends and we enjoy taking the kids and our dogs Izzy (right) and Maggie (left) to the Mississippi River for a day of boating.
Qualifications Brief
Meet Shawn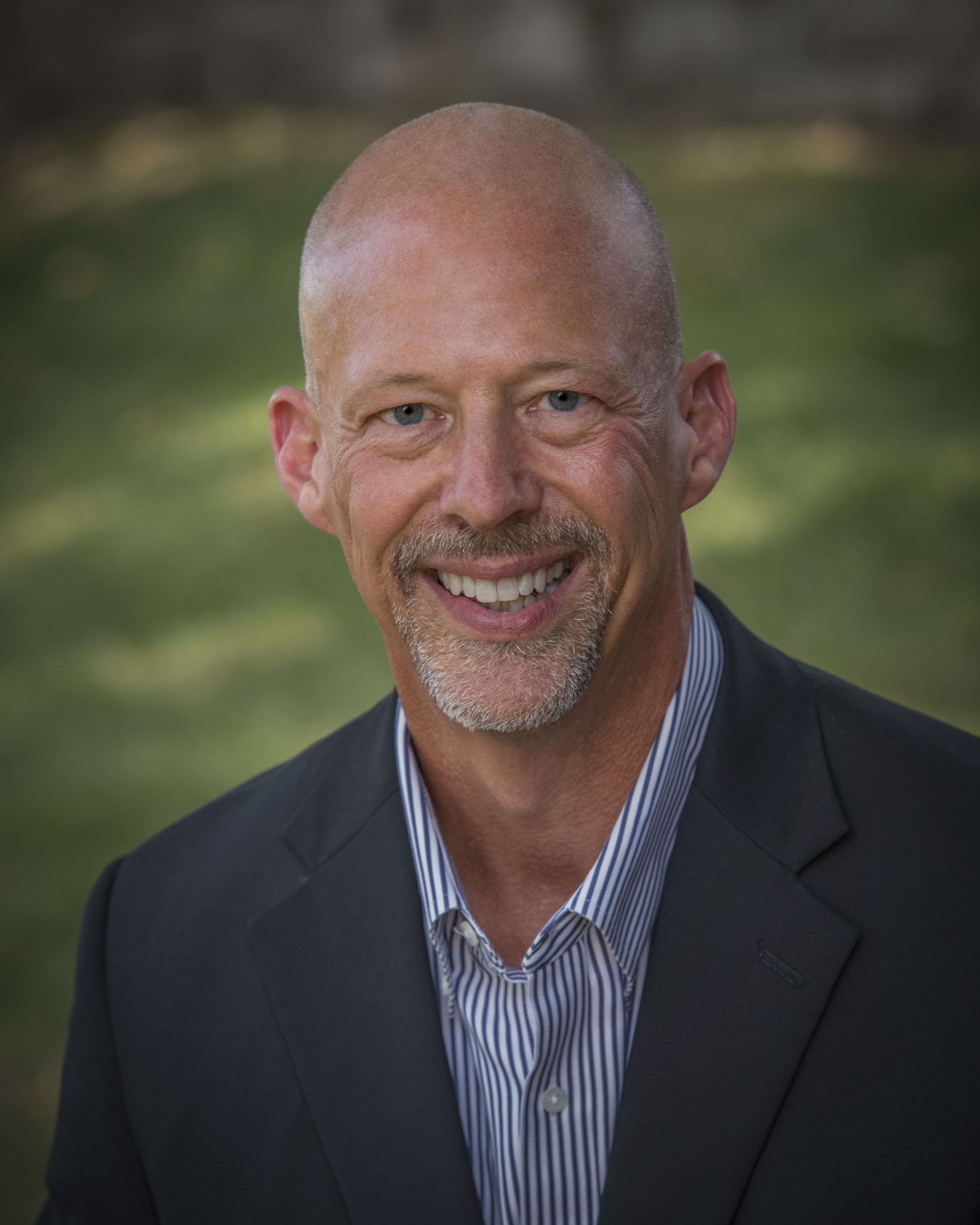 Objective:
To market properties utilizing sound planning, professional ethics, persuasive skills, and a strong company support system.
Education / Designations:
Licensed Real Estate Sales Person since 1986 — State of Minnesota
Licensed Real Estate Broker since 1998 — State of Minnesota
Graduate Realtor Institute (GRI) – Watch Video
Certified Residential Specialist (CRS)
Accredited Buyer Representative (ABR)
Accredited Relocation Specialist (ARS)
Certified Distress Property Expert (CDPE)
Short and Foresclousre Rescource Agent (SFR)
Senior Executive Sales Associate (SESA)
Dave Ramsey Endorsed Local Provider (ELP)
Experience / Awards:

2019 Best of Rochester Real Estate Agents Award

Southeastern Minnesota's Association of Realtors (SEMAR's) #1 selling agent 2003, 2004, 2005, 2006, 2007, 2008, 2009, 2010, 2011, 2012, 2013, 2014 and 2015!

Coldwell Bankers #1 Agent in Rochester since 2000!

Coldwell Banker Realty's #5 agent for listings sold and sales units in Minnesota/Wisconsin in 2017 (out of 2,900 agents)

Recipient of Coldwell Banker's highest award – The President's Premier Award. Top 1% in Coldwell Banker Nationwide! – 2002 through 2017

President's Club Member (Top 50 in sales with the Burnet Realty Group of 2,900 agents) since 1997

Voted 2003 Realtor of Year by the Southeast Minnesota Association of Realtors

Skills / Staffing:
High Energy and Enthusiasm
State of the Art Communication and Follow-up Systems
Coordinated Team Approach to the Marketing of Real Estate
Full-Time Listing Coordinator
Full-time Marketing Coordinator
Full-time Licensed Closing Coordinator
Full-time Buyers specialist
Expert in Residential Marketing and Promotion
Knowledgeable and extensively trained in all aspects of Real Estate
Service:
Current Campaign Coordinator – United Way
President – Southeast Minnesota Association of Realtors 2011-12
Treasurer – Southeast Minnesota Assoication of Realtors 2010 -2011
Preisdent – Southseast Minnesota Association of Realtors MLS 2010
President – Southeastern Minnesota Association of Realtors 2002 – 2003
Past Chair of the Multiple Listing Committee for SEMAR
Past Chair of the Education Committee for SEMAR
Past Chair United Way Building Committee
Past Board of Directors United Way
Past Board of Directors Fellowship of Christian Athletes – FCA
References:

All of my former clients, business and community leaders. All available upon request.
Meet Shawn's Rochester Real Estate Team

REALTOR and Marketing Coordinator
SHELLY BURYSKA
507-252-6787


[email protected]

Shelly Buryska (Shawn's wife) joined Shawn's team in 2004 after working in advertising sales for over 10 years with the local newspaper, the Rochester Post Bulletin. Shelly has a business degree from Metropolitian College and assists Shawn's team in many different areas including the pricing, advertising and marketing. Her official title, according to Shawn as he says with a smile, is Vice President of Business Development since she also does an outstanding job of staying in touch with Shawn's past clients and works to keep the pipeline full with future buyers and sellers. Shelly also manages their family's personal home rental business.

REALTOR & Closing Coordinator
DEBBIE ELIAS, ABR
507-252-6706
[email protected]

Once you have a signed purchase agreement, responsibility within the office for closing on your home shifts to Debbie. She oversees all details from when the offer is accepted through closing, coordinating the parties involved and serving as a go-between for the buyer and seller. Much of Debbie's job is behind-the-scenes to keep things running smoothly.

Debbie has worked in the real estate industry in Rochester since 1976. That entire time she was with Shawn's company that ultimately (following buyouts and name changes) is now known as Coldwell Banker Realty. Debbie was Coldwell Banker's office administrator in charge of the day to day operations of the entire Coldwell Banker Realty office. She left the corporate office in 2002 and went to work solely for Shawn and has been an invaluable asset to his team ever since. She also:

gets copies of the signed purchase agreement to all relevant parties including title company, lender, seller, and the other agent
follows up on items needing to be done before the sale can close
submits copies of receipts for completed repairs/upgrades to all parties
maintains contact with buyer's lender to verify that closing will proceed
coordinates with title company


REALTOR and New Construction Specialist
MEGAN MARKHAM
507-202-7751


[email protected]

Megan attended the University of Minnesota and graduated with a Bachelor of Arts degree in Psychology. She entered the Real Estate industry in 2000 as Shawn's marketing and listing coordinator, providing her with extensive experience working with sellers and an overall knowledge of the field. She currently puts this experience to work as a licensed REALTOR for both buyers and sellers.

Her true passion within the Real Estate field is new construction. Together with her husband, Braden, they own Markham Homes LLC, a company with a true focus on quality craftsmanship and customer satisfaction. Building both model and pre-sold homes, Megan takes care of the creative aspects and works with the home buyer throughout the entire building process to ensure a smooth, stress-free, and positive experience. She provides the highest level of customer service through prompt and efficient communication, allowing for a well-informed building process with no surprises. With a love for design, Megan thoroughly enjoys guiding clients with the important details and selections from changes on the blueprint to the perfect paint colors. She works hard to ensure that the home-buyer's vision of a dream home becomes a reality.


REALTOR & Buyer Specialist
ADAM HOWELL, GRI, ABR, CNIS
507-252-6785


[email protected]

Rounding out this full service team, Adam represents both buyers and sellers.  After working in retail sales for over 10 years, Adam began working in Real Estate in 2002 and joined Shawn's team in January 2005. Starting as an Accredited Buyer Specialist (ABR), Adam developed the tools and training to do an outstanding job of meeting the needs of today's buyer. He firmly believes that everyone should have the best representation while looking for a home, which is why he has also earned the GRI and CNIS designations. These qualifications also make him a great representative for sellers, because he has seen both sides of the business. He knows what buyers are looking for, and he offers valuable insight and advice to sellers that are looking to sell quickly. He works hard for every client and is an invaluable asset to Shawn's team.

Additionally, Adam has served extensively for the Southeast Minnesota Association of Realtors and has been a member of the MLS Board of Directors since 2011. He was President of the MLS from 2015 -2016, Treasurer from 2014 – 2015, and is currently sitting as Immediate Past President. Adam is also a member of the SEMAR Government Affairs Committee. Like Shawn, Adam's service to his fellow Realtor members speaks to his dedication, integrity, and passion for real estate.